My name is Leonie Burggraaf. I am 32 years old and completed my studies to become a drama therapist in 2012. When I was younger, I wanted nothing more than to become an actress and be on a stage. I didn't grow up in the arts & culture world, but my big inspiration was my mother. No matter what else was going on with her, when my mother went to the theater, she was always cheerful, positive, and happy. She was consumed for days after with stories of how Bert Visscher, a stand-up comedian, had spoken to her from the stage. It seemed to me that it would be amazing to later be able to play on a stage and make people happy like that.
After being accepted to theater school in Amsterdam in 2006, I couldn't believe my luck. But everything changed on August 28th, 2006 when my mother passed away after 17 years of fighting ALS.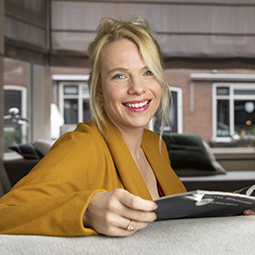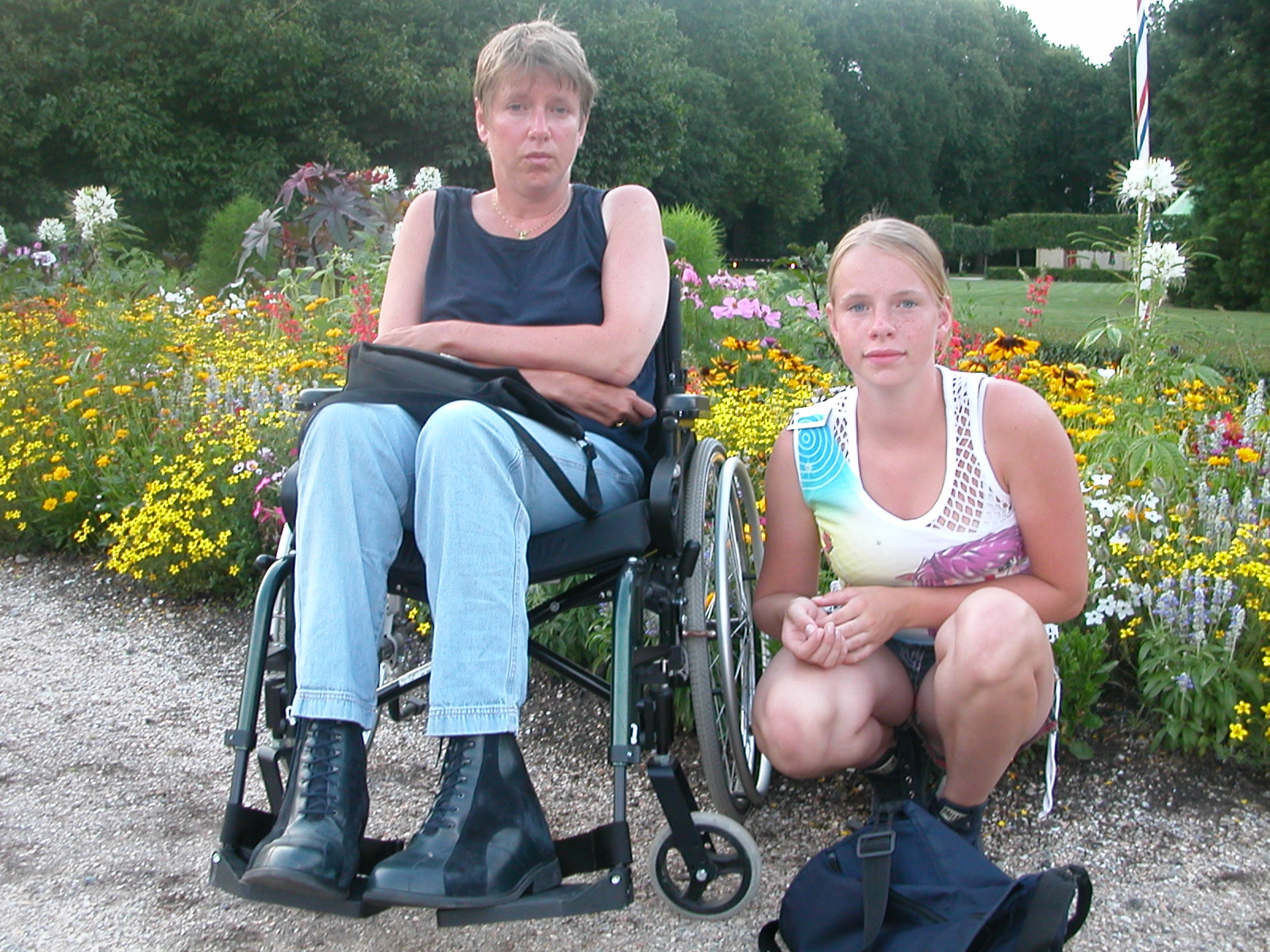 I quit after my first year of theater training because I was burned out from being a caregiver my whole life. In the years that followed, I started to "wander through life" and climb the career ladder until 2018 when I eventually ended up homebound with severe depression. Although at first I was completely overwhelmed, I now see my depression as the result of trauma and developmental issues from my childhood and adolescence of growing up with a mother who battled that terrible muscle disease, ALS.
I came into the world on Sunday, November 20, 1988, the newest addition to our family which consisted of my mother, father, and older sister. It was right around that time that my mother began to experience muscle twitching. It was a long journey full of exams and eventually my mother received a diagnosis of ALS with the expectation that she would be lucky to make it to my 5th birthday.
When I was only a toddler, I had already gotten the message that my mother would not live as long as all the other parents because of her illness. I remember the messages, but also how abstract and impossible to grasp something like that was for a child my age. What is death? What is illness? How does that all work? All of the "why" questions that so many kids ask at that age.
Beyond all expectations, my mother actually made it to my 17th birthday. She was even still fairly mobile right up to the end due to various indoor and outdoor adaptations we were able to make for her.
During my entire childhood and adolescence, I was a young caregiver, taking care of my mother for 17 years while she battled her ALS. Even to this day, I continue to struggle with the mental scars that ALS has left me with.
ALS is a challenging enough disease for many adults to understand and live with. But for children, that challenge is many times greater. I remember the confusion, fear and uncertainty after my parents told me that my mother would die. So, what does it mean to be sick? What does this illness do? Why is my mother sick and why won't she get better? What is dying? For children these are abstract terms, vague concepts, but often bring a lot of uncertainty, fear, anger, sadness, as well as physical and mental problems. For people on the outside, ALS is still little known and the focus is on the patient and their inevitable 'death sentence'. People underestimate the daily impact of the disease, and what challenges children face when growing up with a loved one fighting ALS.
As the daughter of an ALS patient myself, I would have loved to have had a "Luka" in my life. My mother never spoke about her illness and was never able to really bond with me as a child. I know that I really wanted to talk to her about it and above all get some answers to my questions, but how do you start a conversation like that?
Luka makes it possible for children to start conversations and ask their questions. It offers caregivers, teachers, and bystanders opportunities to use Luka to have open conversations without putting the child in an uncomfortable position. In drama therapy we call this 'projection technique' in which a child can project his perception, experiences and stories onto an object. This makes it safe for you to tell your story without hurting the person you love. It is not easy for adults to have open conversations and it is certainly no different for children.
Luka would have been a safe way for me to talk about my home situation at school, for example, and would have helped me feel less lonely and isolated. Because of the stress at home, I had a lot of trouble learning and was bullied as a result. I would have been grateful to have Luka to share the burden of what it is like to grow up with a mother with ALS and why I was sometimes so tired and had so little space left in my head for learning.
Within team Luka, I am actively involved because of my personal experience and expertise. For example, I am helping with the development of an information packet. I believe that with my own story I can speak to the importance of Luka to anyone who wants to listen. We need to pay more attention to young caregivers and the impact that ALS has on their lives, both in the short and the long term. The development of the Luka concept will require a lot of funding and I hope to be able to contribute to this by sharing my story.
Want to be the First to know about Luka?